Software Development & SaaS Solutions
Create digital solutions that stand the test of time. We combine our deep expertise in technology with a clear understanding of your business needs to create custom software and SaaS solutions that are robust, scalable, and user-friendly.
Our approach to software development is collaborative and agile. We work closely with you throughout the process, from initial concept and design to development, testing, and deployment. We focus on creating software that not only meets your current needs but is also flexible enough to adapt to future changes and growth.
For SaaS solutions, we leverage our extensive experience in cloud computing and software development to design and build applications that are easily accessible, scalable, and secure. We specialize in creating SaaS solutions that can improve your business operations, drive productivity, and provide a superior user experience.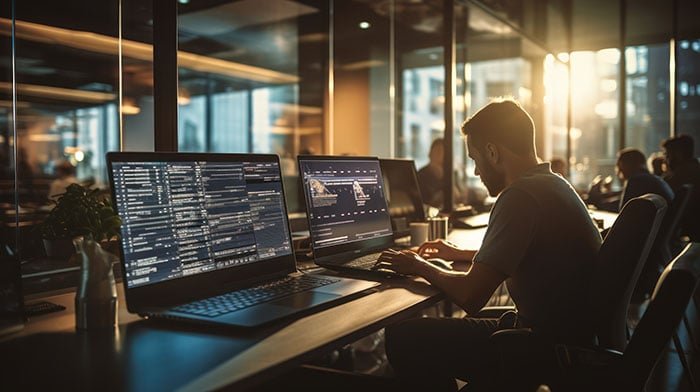 Ready to Power Up Your Business?
Unleash your business's potential with our custom tech solutions.